Trace makes reviewing your game simple and easy. If you know how to use Netflix, you'll know how to use Trace. With automatic video editing and simplified performance metrics, Trace provides the best tools to understand the outcomes of your game.
Now that you've Traced, here's how to navigate your game results!
Coach Notes
To see a list of all the notes you made throughout the game press the clipboard icon in the bottom right hand corner. Trace automatically converts these notes into a series of video clip highlights. Select any one of the notes to jump to a specific video clip.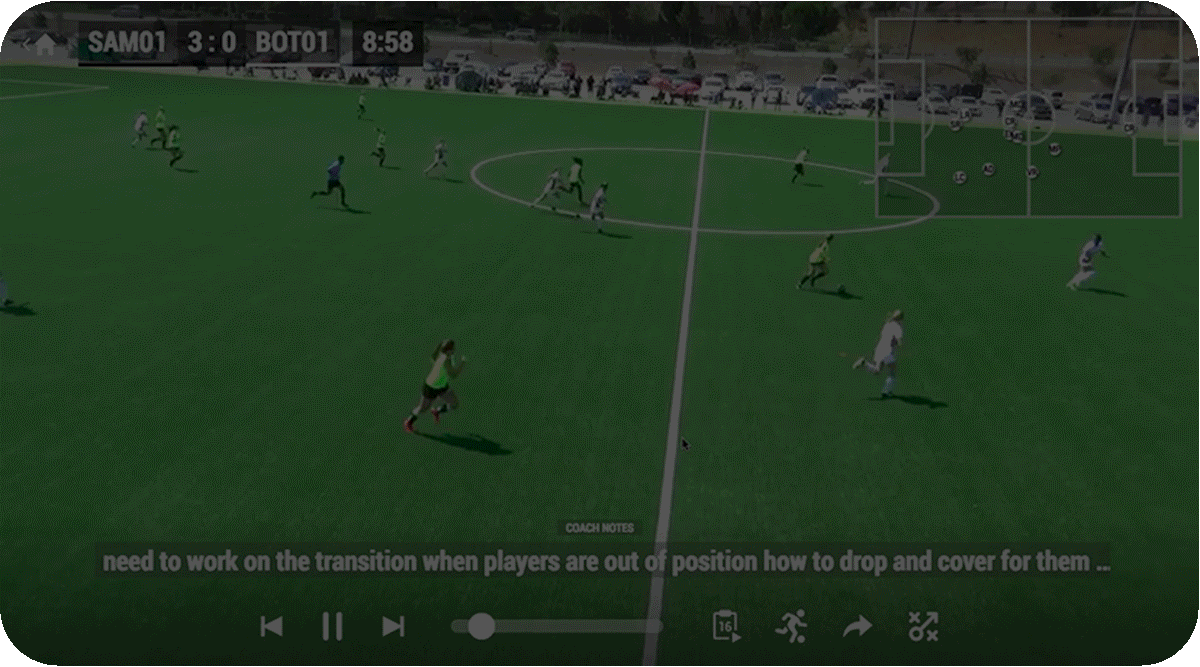 Radar View
In the top right corner, you'll see a map representing where your players are on the field and where they are moving. You can click on this image for a larger view.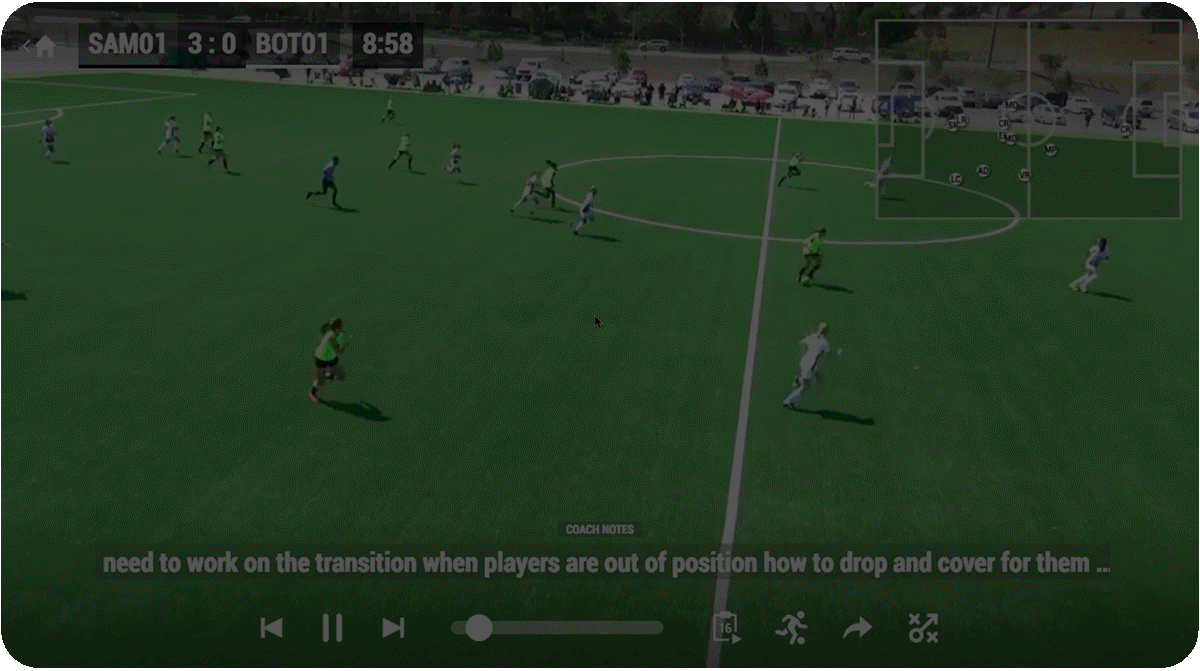 For even more results, continue on to player performance and team dynamics!