Sometimes sharing a link is not enough, and you may want to download video files for yourself. Maybe you want to edit together a highlight reel, or maybe you just like to store your own video - either way we've got you covered.
Every playlist is downloadable
Navigate to the playlist you want to download (this step is optional, and you will see why shortly)
Tap the Download icon
Choose the playlist you want to download (this is your last chacne to select a playlist)
Tap the Continue button
At this point you will be directed to enter your credit card information. Playlists cost $9.99 to download, and they are yours to keep forever.
Enter your credit card infomation
You will receive a payment receipt immediately
Your downloads will arrive in an email 10-15 minutes after your request.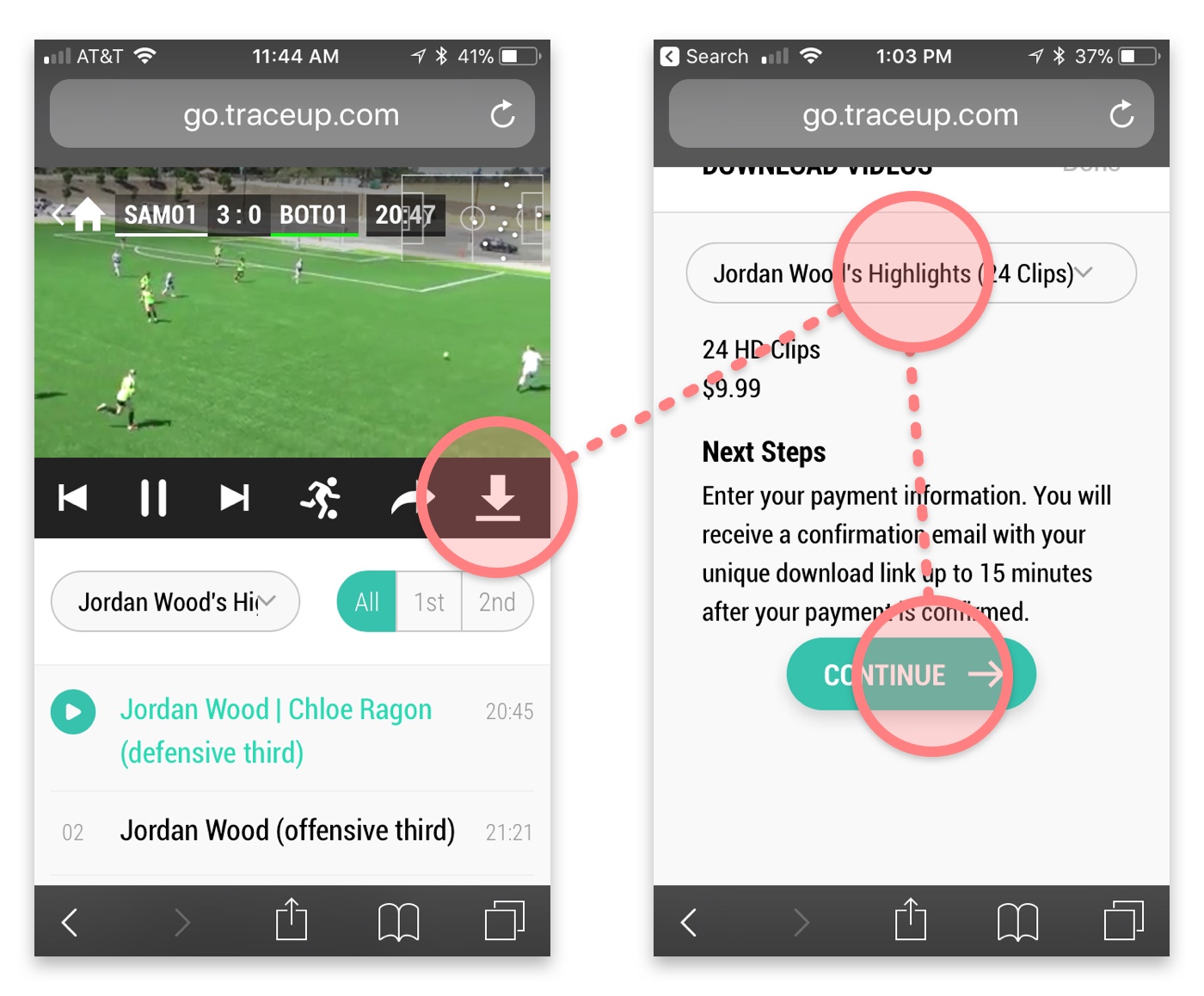 Disclaimer
Trace does not currently provide reel editing services. If you need to create a highlight reel you may want to refer to this video tutorial How To Make a Highlight Video with iMovie, or maybe save yourself a few hours of work and simply share a link.